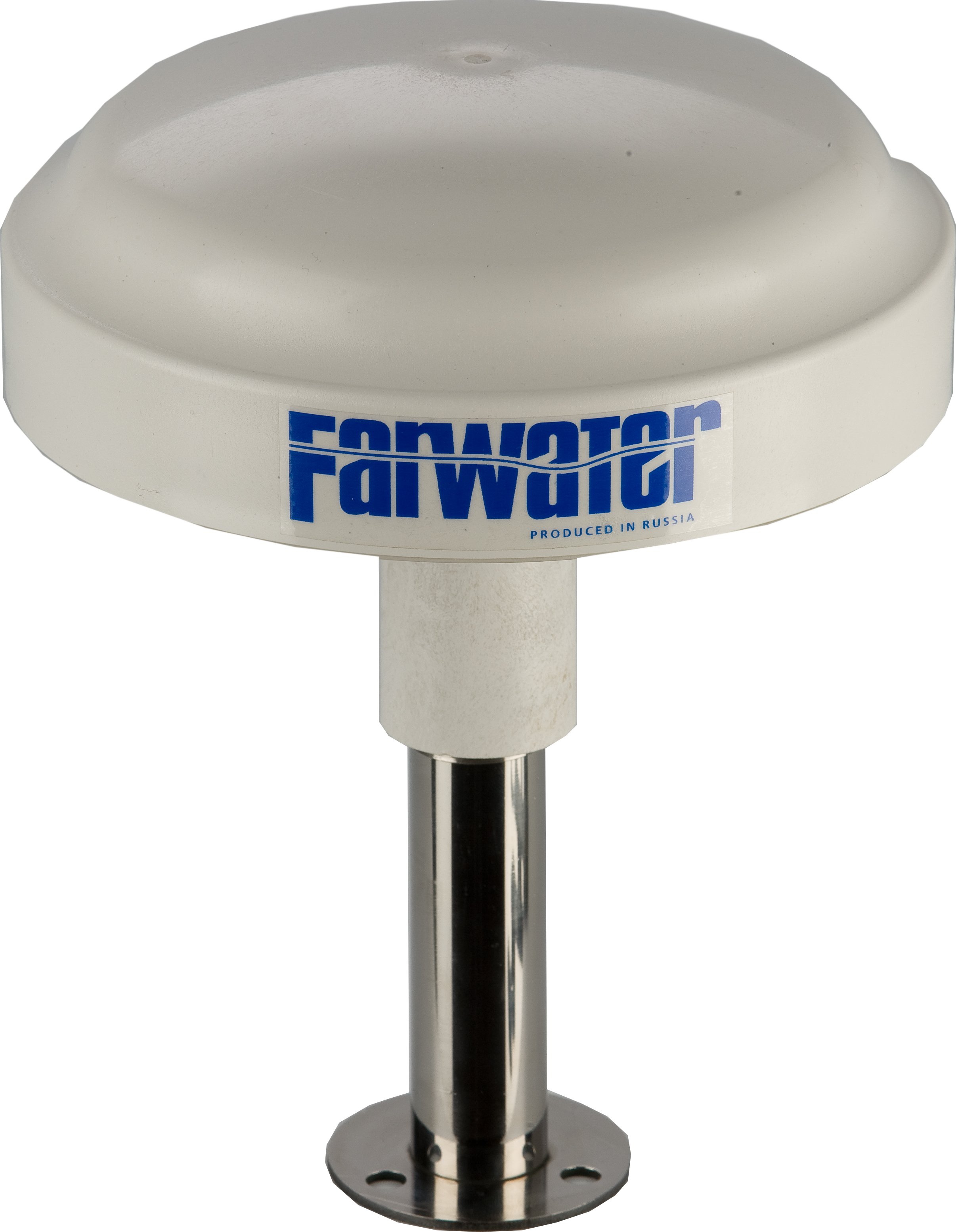 FARWATER BASE UNIT (FBU)
FBU is a solid weather resistant unit including:
Receiver with antenna for L1 band, providing receiving of GNSS signals from GLONASS, GPS and Galileo;
Generator of the navigation data and the crude measurement data based on the carrier code and phase (passed for the high accuracy calculation to the processor module – Farwater -M4, which is the precession navigation module).
Farwater-M4 (FM4) is a part of the deformation monitoring system for the infrastructure.
The information from FBU is used also by the mobile units Farwater-A1, Farwater-2, Farwater-A3 in the high accuracy differential navigation system.
FBU is equipped by the external VHF, GSM/GPRS or Wi-Fi modem upon the selected type of the link.
Depending on the selected system configuration FBU may be used like a base station or the sensor.
Main technical data:
Number of radio channels

32

Power Supply

< 5 Watt

Wake-up time ;-Cold

Warm

Hot

90 s

50 s

10 s

Data output frequency

Links to the mobile units

VHF, GSM/GPRS or Wi-Fi

Dimensions

Weight

0.55 kg